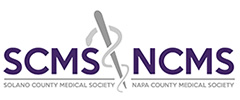 46th Annual CMA Legislative Day - April 14, 2020
46th Annual CMA Legislative Day - April 14, 2020
Date: April 14, 2020
Location: Sacramento, California
CMA's annual Legislative Advocacy Day is an event that hosts more than 400 California physicians, medical students, and CMA Alliance members as they lobby legislative leaders in Sacramento. This is an opportunity to personally discuss legislation impacting physicians, patients and the practice of medicine with elected members of the Assembly and State Senate representing the East Bay. The day includes legislative appointments in the morning and in the afternoon. Prior to the event, ACCMA members will receive talking points and be invited to an optional Advocacy 101 webinar training from the CMA on legislation and policy affecting the practice of medicine.
The ACCMA will once again arrange a charter bus and will depart from Oakland at 6:15 AM and Pleasant Hill at 6:45 AM. We will be making an additional stop in Fairfield this year to pick up members of the Napa and Solano County Medical Societies at 7:15 AM. The bus will depart Sacramento in the mid-afternoon to return home following the conclusion of the afternoon legislative appointments.
If you have any additional questions, please contact David Lopez, ACCMA Associate Director of Advocacy and Policy at dlopez@accma.org or at 510-654-5383.

Components visible upon registration.