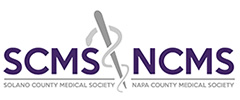 Build & Balance: A Roadmap to Financial Success
January 21, 2021 | 6:00 to 7:00 PM
Please note, this program will not be available on-demand follow the live program
Interested in setting yourself up for financial success in the New Year? Join Gayatri Brar and Natalie Schnuck of First Republic on Thursday, January 21st for a special presentation and Q&A to learn more. Whether you are focused on saving for retirement, purchasing a home, or paying down debt, First Republic can help you achieve your financial goals.
Speakers:
Gayatri Brar is a Managing Director and Banker at First Republic Bank. With over 12 years of experience in private banking and finance, Gayatri's passion is to take care of her clients and their needs. She does so by providing creative financial solutions to her clients and empowering them to accomplish their goals. Her expertise includes providing customer service tailored to each individual's unique situations with an emphasis on various types of lending (personal (real estate, student loan refinance, partner buy-in loans) and business lending). In her spare time, you can find Gayatri travelling (not during the pandemic!), cooking, and spending time with her family. A graduate of UC Berkeley (2008), Gayatri started her career at First Republic Bank as an intern while still in college.

Natalie Schnuck is a Managing Director and Wealth Manager at First Republic Investment Management. In her role as Wealth Manager, Ms. Schnuck is responsible for helping clients target their financial needs and goals and gives special focus to strategic asset allocation and risk assessment analysis. Prior to joining First Republic in 2015, Ms. Schnuck was with Merrill Lynch, most recently a Vice President and Financial Advisor, following roles as a Financial Analyst in the Private Banking and Investment Group and a Client Associate at the firm. Ms. Schnuck began her career at Smith Barney Citigroup where she was a member of an investment management team, assisting in business development and research for asset allocation models. An active volunteer, Ms. Schnuck has been involved with the Commonwealth Club of San Francisco, Associate Talent Council at Bank of America, Girls on the Run, Future Women Leaders and the CCC of San Jose. Ms. Schnuck graduated Magna Cum Laude with a Bachelor's in Business Finance and a Master's in Counseling Psychology from Santa Clara University and received an Executive MBA at Duke University's Fuqua School of Business.

For Questions about this online seminar, please contact Jenn Mullins, ACCMA Education and Event Associate at jmullins@accma.org or 510-654-5383
Components visible upon registration.