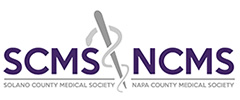 Can You Hear Me Now? Physician-Patient Communication
Recorded On: 06/14/2011
Register

Non-member - $199
ACCMA Member - Free!
MIEC Policyholders - Free!
Can You Hear Me Now? Physician-Patient Communication to
Promote Outcomes and Reduce Liability
Tuesday, June 14
12:30-1:45 PM
Online Webinar


Synopsis
Physicians can improve their communication style to strengthen the physician-patient relationship while decreasing the possibility of litigation. Topics covered include:
• Learn how communication works
• Review types of verbal and nonverbal communication practices that strengthen the physician-patient relationship, affect patient outcome, and reduce liability
• Improve communication with colleagues and decrease risk
• Avoid some common communication breakdowns

Price: FREE


Registration
Register online by clicking "Add to Cart" below.


About the Presenter
Claudia Dobbs, B.A., M.A., is Manager of the Medical Insurance Exchange of California (MIEC) Loss Prevention Department. Ms. Dobbs has been with MIEC since 1992, and before that was a paralegal for Anderson, Galloway & Lucchese, a California law firm specializing in medical malpractice defense. Ms. Dobbs and her staff are responsible for researching current medical-legal issues; performing claims prevention office surveys; presenting seminars; and publishing educational materials.