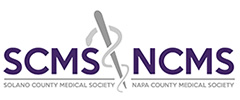 Critical Conversations: Advance Care Planning (6 hrs CME)
This series was recorded at "Critical Conversations: An Advance Care Planning Summit for Advocates" on October 11, 2018. The goal of these recordings is to provide you with the tools to engage in important, and sometimes challenging, advance care planning conversations. The knowledgeable speakers included in this series of recordings will offer inspiration and information to help you assist patients, clients, and families with thinking and talking about their end-of-life health care preferences.
Since 2014, the East Bay Conversation Project has promoted advance care planning in Alameda and Contra Costa counties. Through the efforts of our two steering committees, quarterly training workshops, presentations, community events, and summits, we've outreached to more than 4,000 individuals and trained more than 375 advance care planning advocates about the importance of having "The Conversation" to help ensure patients and families experience better end-of-life care. Thank you for registering to view the recordings from this program. We hope you will support our commitment to normalize "The Conversation" throughout the East Bay by attending a quarterly steering committee meeting, sharing opportunities to present information, or becoming a volunteer. Enjoy the recording of this summit!
Recorded sessions from "Critical Conversations: An Advance Care Planning Summit for Advocates", held on October 11, 2018 in Oakland, CA.