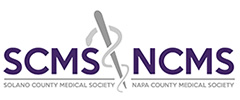 Getting Started In Telemedicine Online Series
Register

Non-member - Free!
ACCMA Member - Free!
MIEC Policyholders - Free!
NSMS Member - Free!
Telehealth services are expanding rapidly during the COVID-19 crisis. The ACCMA is providing a quick guide to help physicians swiftly ramp up their telemedicine capabilities, from technology to practice implementation to coding. Join the ACCMA for a FREE 6-part webinar series on Getting Started in Telemedicine – this series will be recorded and available on-demand following the live sessions.
TELEMEDICINE 101: GETTING STARTED
Learn about how the right telehealth technology can save you and your staff valuable time in set up, onboarding, and patient flow.
PRESENTER: Milton Chen, MD, cofounder and CEO of VSee
Recorded April 11, 2020
TELEMEDICINE AND MALPRACTICE CONSIDERATIONS
Participants in this webinar will learn the risk management basics of medical practice using telehealth.
PRESENTER: David Feldman, MD, MAB, CPE, FAAPL, FACS, Chief Medical Officer of The Doctors
Recorded APRIL 13, 2020
TELEMEDICINE REIMBURSEMENT
Learn the changing landscape of telemedicine reimbursement what it was in the past, where it is now during the National Emergency.
PRESENTERS: Anjali Dooley, Managing Partner of Law Office of Anjali B. Dooley, LLC and Mary Jean Sage, The Sage Associates
Recorded April 15, 2020
PATIENT-CENTERED CARE THROUGH TELEMEDICINE
Discuss ways to enhance and optimize a telehealth visit for maximizing treatment outcomes and patient goals.
PRESENTERS: Michael Harbour, MD, MPH, FACP
Recorded April 17, 2020
LEGAL CONSIDERATIONS OF TELEMEDICINE
Practical tips to maintain compliance while adopting telehealth and address important patient privacy and security risks emerge.
PRESENTERS: David Ginsberg, co-founder and president of PrivaPlan Associates, Inc. and Allen Briskin, Senior Counsel, Pillbury Winthrop Saw Pittman LLP
Recorded April 20, 2020
PANEL DISCUSSION: TELEMEDICINE IN PRACTICE
Join a panel discussion with three physicians who successfully transitioned to using Telemedicine in their practices.
PANELISTS:
Marc Dean, MD, Co-founder and Chairman of the Vitruvio Institute of Medical Advancement (VIMA).
Uli K. Chettipally, MD, MPH, President of InnovatorMD
Richard Thorp, MD, FACP, President and CEO of Paradise Medical Group
Recorded April 24, 2020

Components visible upon registration.