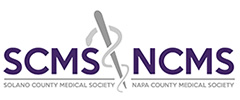 Leadership Under Pressure Series
Register

Non-member - Free!
ACCMA Member - Free!
MIEC Policyholders - Free!
NSMS Member - Free!
Recorded Spring 2020
Join us for a new on-demand series, "Leadership Under Pressure". This four-part series is moderated by Dr. Hilary Worthen, course director for the ACCMA Physician Leadership Program. Each session is led by different speakers, who will bring their own unique leadership and adversity training to the session. These unique learning experiences are modeled on hospital visit rounds, with "cases" or different challenging situations presented by the participants. Our visiting faculty discuss the case, identifying key aspects and relevant leadership principles, followed by an open discussion. Four CME credits are available upon completion.
Session 1: Adaptive Leadership and Trust in Times of Crisis
Claire-Cecile Pierre, MD is a Program Director in Harvard Medical School's Department of Global Health and Social Medicine and also serves as Chief Medical Officer for Harbor Health Systems in Massachusetts. She has extensive experience working with government leaders, health agencies, multinational and non-government organizations, and the World Bank on the reconstruction of the health sector after natural disasters and disease outbreaks.
Session 2: Trust, Governance and Change in Times of Crisis
Arpana Vidyarthi, MD is currently the Head of the Division of Advanced Internal Medicine at NUH in Singapore. In this role, she integrates her skills in leadership, education, developing others, system change, and clinical medicine to re-envision the division and the profession of Academic General Internal Medicine/Hospital Medicine across Singapore. She also directs and teaches longitudinal leadership development programs; she is currently the Director of the Singapore Ministry of Health Chief Residency Program, a national program for junior doctors, and AMLead-Education, a program for senior-executive academic physicians.
Session 3: Strategy and Adaptation in Times of Crisis
Read Pierce, MD is a practicing internist at the University of Colorado and concurrently serves as Vice President of Culture Transformation and Strategy at the Institute for Healthcare Excellence (IHE). In this role, Dr. Pierce works with health systems around the country on clinical transformation, creating healthy workplace culture, and increasing performance of physicians, clinical teams, and healthcare leaders.
Session 4: Communication in Times of Crisis
Dr. Niraj Sehgal is the Vice President & Chief Quality Officer for UCSF Health and Professor of Medicine in the Division of Hospital Medicine. His academic interests focus on improving healthcare systems by leading initiatives that foster teamwork & communication, promote a culture for learning and improvement, and support workforce development as key strategies to deliver better patient outcomes.
If you have any questions, please contact Jenn Mullins at jmullins@accma.org or call the ACCMA at 510-654-5383