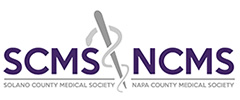 New Staff Onboarding Series
Register

Non-member - $79.99
ACCMA Member - $29.99
MIEC Policyholders - $79.99
NSMS Member - $29.99
This series is intended for all staff encountering patients either in person or on telephone. It is a basic course covering customer service techniques, Occupational Safety and Health Act (OSHA) training, and regulations on Health Insurance Portability and Accountability Act (HIPAA) leveraging your current office staff or providing education to new incoming staff.
Customer Service
Leverage your staff's professional patient relations, telephone techniques and etiquette are essential in today's competitive medical environment. Your staff is the "Directors Of First Impressions." Appropriate screening of telephone calls, requests for appointments and advice given assume greater importance. Quality of care and patient satisfaction is still paramount. Interactions with patients must be handled appropriately to minimize the risk of increased malpractice claims. When patients must choose doctors by the plan list, it is imperative that staff make a positive impression in person and on the telephone to assure these "potential" patients become your patients.
OSHA Annual Mandatory Training
Be informed of up-to-date changes and practice requirements to meet OSHA mandates including bloodborne pathogens, hazardous chemicals, emergency preparedness, aerosol transmissible disease standard and violence in the workplace

HIPAA: Critical updates to maintain compliance
Review some of the most critical privacy and security standards in accordance with the Health Insurance Portability and Accountability Act of 1996 (HIPAA) Privacy Rule. In this one-hour webinar with expert practice management consultant David Ginsberg, you will receive important updates on current changes due to the COVID-19 emergency, risks associated with telehealth, who is covered, what information is protected, how you can stay secure in the Information Age, and how to avoid costly mistakes.
Contains 1 Component(s)

Leverage your staff's professional patient relations, telephone techniques and etiquette are essential in today's competitive medical environment. Your staff is the "Directors Of First Impressions." Appropriate screening of telephone calls, requests for appointments and advice given assume greater importance. Quality of care and patient satisfaction is still paramount. Interactions with patients must be handled appropriately to minimize the risk of increased malpractice claims. When patients must choose doctors by the plan list, it is imperative that staff make a positive impression in person and on the telephone to assure these "potential" patients become your patients.

Leverage you staff's professional patient relations, telephone techniques and etiquette are essential in today's competitive medical environment. Your staff is the "Directors Of First Impressions." Appropriate screening of telephone calls, requests for appointments and advice given assume greater importance. Quality of care and patient satisfaction is still paramount. Interactions with patients must be handled appropriately to minimize the risk of increased malpractice claims. When patients must choose doctors by the plan list, it is imperative that staff make a positive impression in person and on the telephone to assure these "potential" patients become your patients.

This course is intended for all staff that encounters patients either in person or by telephone. It is a basic course, not intended for managers. Reception, Check in, Check Out, Medical Assistants, Nurses, Billing and Insurance staff all attend this course.

Practice & Liability Consultants is uniquely qualified to present this seminar due to the experience of delivering both practice management and risk management services.

Learning Objectives: Attendees will learn how to:

Handle difficult patients to turn the angry patient into a happy customer
Speak in a professional manner utilizing the "May I" phone etiquette
Utilize "LEARN" techniques from the Ritz Carlton superlative customer service

Topics Include:

Understanding what today's patients want from medical offices
Professional etiquette, demeanor, and business language
Skillful PR techniques to assure patients will choose your practice
Accurate message taking
Protocols for screening calls
Handling complaints
Creating a service oriented environment
Telephone advice - How much, what type, how to document
Risk Management principles stressed such as documentation, confidentiality

©Copyrighted Practice & Liability Consultants, LLC 1990 updated yearly.

Debra Phairas

President of Practice & Liability Consultants

Debra Phairas is President of Practice & Liability Consultants, a nationally recognized firm specializing in practice management and malpractice prevention. Her consulting experience includes over 2,000 practices of all sizes and specialties, and her services range from practice start-ups, practice assessments, financial analysis, revenue enhancement, overhead reduction, personnel management, partnership issues, and recruitment support for hospitals and physician groups. She has presented seminars and lectures nationwide. www.practiceconsultants.net

$i++ ?>

Contains 3 Component(s), Includes Credits

| | | | | |
| --- | --- | --- | --- | --- |
| Medical Certificate | Medical | CME | 1.00 | 0.00 |

Review some of the most critical privacy and security standards in accordance with the Health Insurance Portability and Accountability Act of 1996 (HIPAA) Privacy Rule. In this one-hour webinar with expert practice management consultant David Ginsberg, you will receive important updates on current changes due to the COVID-19 emergency, risks associated with telehealth, who is covered, what information is protected, how you can stay secure in the Information Age, and how to avoid costly mistakes.

Review some of the most critical privacy and security standards in accordance with the Health Insurance Portability and Accountability Act of 1996 (HIPAA) Privacy Rule. In this one-hour webinar with expert practice management consultant David Ginsberg, you will receive important updates on current changes due to the COVID-19 emergency, risks associated with telehealth, who is covered, what information is protected, how you can stay secure in the Information Age, and how to avoid costly mistakes.


Learning Objectives:

Security compliance: is our risk analysis sufficient?
Is our practice safe from ransomware?
Recent HIPAA enforcement actions and compliance reviews: what can we learn from them?
Understand basic privacy and security practices to require for telehealth-either from your home or office
Understand what the HIPAA Enforcement Notice of Discretion covers during the COVID-19 Emergency.
Understand the HIPAA technical and cybersecurity risks associated with telehealth

For questions or assistance on registration, contact Jenn Mullins, ACCMA Education and Event Association at jmullins@accma.org or call 510-654-5383.

Accreditation Statement: ACCMA is accredited by the Institute for Medical Quality/California Medical Association (IMQ/CMA) to provide continuing medical education.

Credit Designation Statement: ACCMA designates this live activity for a maximum of 1.0 AMA PRA Category 1 Credit(s)™. Physicians should claim only the credit commensurate with the extent of their participation in the activity.

David Ginsberg

Co-Founder and President, PrivaPlan Associates

David Ginsberg is co-founder and president of PrivaPlan Associates, Inc. He has more than 30 years of experience in the health care industry with expertise in medical practice management and regulatory compliance. He is the official HIPAA advisor to ACCMA and the California Medical Association (CMA).

$i++ ?>

Contains 1 Component(s)

Be informed of up-to-date changes and practice requirements to meet OSHA mandates including bloodborne pathogens, hazardous chemicals, emergency preparedness, aerosol transmissible disease standard and violence in the workplace.

Be informed of up-to-date changes and practice requirements to meet OSHA mandates including bloodborne pathogens, hazardous chemicals, emergency preparedness, aerosol transmissible disease standard and violence in the workplace.

Course Content:

Bloodborne Pathogens
Hazardous Chemicals (including all recent changes)
Emergency Preparedness
Aerosol Transmissible Disease Standard
Violence in the Workplace

Carrie Champness

RN

Champs Solutions

Carrie has been a Registered Nurse for over 35 years ago starting in the Emergency Room and moving into the Urgent care and physician office settings. She started my physician office consulting company, Champs Solutions, in 2001. She has worked mainly with physician offices, urgent cares and dental offices to ensure OSHA & Cal OSHA compliance through annual training and office inspections.

Carrie lives in Gardnerville, Nevada and works exclusively in California with not only physician offices, but several medical associations and societies.

$i++ ?>