Physician Leadership Program
Session 2: Understanding Ourselves and Others Through Personality Preference Types
Welcome to the second session of The Physician Leadership Program!
Session Description:
We will focus on how self-understanding makes us more effective leaders. The use of tools, such as the Meyers-Briggs Type Indicator®, to discover our style preferences and those of others will be demonstrated, as well as strategies for leading and collaborating based on those preferences.
Describe and use common classification systems for understanding their own personality preferences and those of others.
Ability to broaden their own range of preferences.
Utilize a range of styles to increase leadership effectiveness.
Prework (located under the content tab):
Session 2, Intro Video
Complete Myers Briggs Assessment
Podcast, Trust (available in podcast and written)
Live Session: Tuesday, October 5 at 6:00 to 8:00 pm
Optional Q&A/Discussion Session: Tuesday, October 12 at 6:00 to 7:30 pm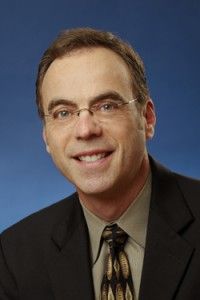 Patrick Kerwin, MBA
Guest Speaker
Principal of Kerwin & Associates in San Diego, California, specializing in the development of leaders, teams, and organizations. He is one of 12 master practitioners of Myers-Briggs Type Indicator® in the US and Canada, and has over 25 years of experience working with health care, corporate, education, and non-profi t organizations to put the MBTI® instrument into practice for leadership development, team-building, communication enhancement, change management, stress management, and individual development.
$i++ ?>
Recorded Session, October 5
Recorded 10/06/2021
On 10/5, join the live session
10/05/2021 at 6:00 PM (PDT) | 120 minutes
10/05/2021 at 6:00 PM (PDT) | 120 minutes
On 10/12, join optional Q&A
10/12/2021 at 6:00 PM (PDT) | 90 minutes
10/12/2021 at 6:00 PM (PDT) | 90 minutes