Physician Leadership Program
Session 3: Moving Toward An Anti-Racist Workplace
Session Description:

While systemic racism has been part of American life for over 400 years, recent events have broadened awareness and heightened the urgency for change. More than an absence of discrimination, active anti-racism work is being demanded of us all. In this session we will be addressing what an anti-racist workplace can look like and the changes needed to achieve this, as well as what each of us can do, from our unique positions, to support and lead the change.
• Participants will understand the essential aspects of anti-racism work, why it is necessary, and ways to promote it in the workplace.
Prework (located under the content tab):
1. Managers Who Lead - Read Chapter 2
2. Podcast - Power and Influence (31:20)
Live Session: Tuesday, October 19 at 6:00 to 8:00 pm
Optional Q&A Session: Tuesday, October 26 at 6:00 to 7:30 pm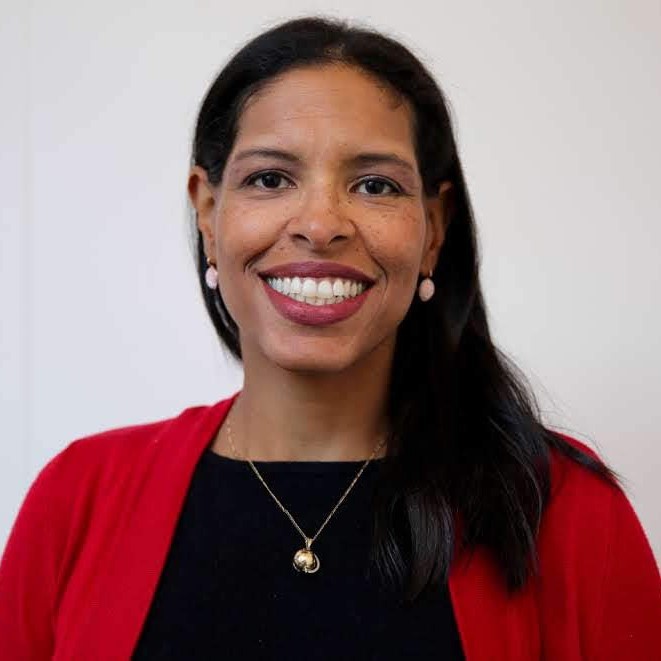 Michelle Guy, MD
Guest Speaker
Dr. Michelle Guy joined the UCSF faculty Division of General Internal Medicine as a Clinician Educator after completing her Chief Residency. Dr. Guy also serves as Director of Diversity for Graduate Medical Education. She works with the Office of Graduate Medical Education, trainees, faculty and staff to increase diversity and inclusion for all training programs at UCSF. As a Dean's Diversity Leader for Differences Matter, she leads the group on faculty diversity and the Diversity, Equity and Inclusion Champion training that has trained over 1600 UCSF faculty and staff.
$i++ ?>
Managers Who Lead - Read Chapter 2
Open to download resource.
Open to download resource.
Podcast "Power and Influence"
Recorded 10/05/2021
Video: Allegories on race and racism | Camara Jones | TEDxEmory (2:08)
Recorded 10/15/2021
Recorded 10/15/2021
As prework for Tuesday's session with Dr. Michelle Guy on creating an anti-racist workplace, please try to watch this short video. It is a TEDx talk by Camara Phyllis Jones MD MPH PhD where she describes her use of allegories to help people understand how racism operates to affect individuals, populations and societies. Dr. Guy will be using this framework in our session.
On 10/19, join the live session
10/19/2021 at 6:00 PM (PDT) | 120 minutes
10/19/2021 at 6:00 PM (PDT) | 120 minutes
On 10/26, join optional Q&A
10/26/2021 at 6:00 PM (PDT) | 90 minutes
10/26/2021 at 6:00 PM (PDT) | 90 minutes