Physician Leadership Program
Session 4: Effective Communication
Includes a Live Event on 11/09/2021 at 6:00 PM (PST)
Session Description:
How do you craft a compelling shared vision, articulate it persuasively, and engage people to join you in realizing it? Beginning with active listening, we will examine the power of stories and how we tell, hear, elicit, validate, and suppress them. The power of reframing and vulnerabilities to persuasion will be discussed, as well as how to use narrative to create effective presentations and meetings.
Recognize legitimate and illegitimate acts of persuasion.
Understanding the psychology of persuasion, narratives and alignment.
Utilize narratives to motivate and align and improve presentation and meeting skills.
Prework (located under the content tab):
Coming soon!
Live Session: Tuesday, November 9 at 6:00 to 8:00 pm
Optional Q&A Session: Tuesday, November 16 at 6:00 to 7:30 pm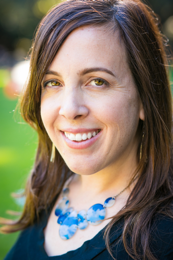 Jennifer Caleshu
Guest Speaker
A lecturer, facilitator, and certified executive coach for programs in leadership, communications, design thinking, and innovation. She is a member of the professional faculty at UC's Haas School of Business, where she lectures on Leadership Communications, Fundamentals of Design Thinking, and Building Trust-Based Relationships. She has also facilitated both leadership and innovation programs through UC Berkeley Executive Education. She serves as Vice President of Marketing and Operations in her faculty member position for the Berkeley Executive Coaching Institute (BECI).
$i++ ?>
On 9/21, join the live session
11/09/2021 at 6:00 PM (PST) | 120 minutes
11/09/2021 at 6:00 PM (PST) | 120 minutes
On 9/28, join optional Q&A
11/16/2021 at 6:00 PM (PST) | 90 minutes
11/16/2021 at 6:00 PM (PST) | 90 minutes
Open to download resource.
Open to download resource.
Opportunity for Comments/Feedback
Recorded 08/26/2021