Physician Leadership Program
Session 6: Planning and succeeding at projects
Session Description:
Physicians already know how to manage patient caseload in their clinical work. This session is an introduction to the formal project management framework and its connections with clinical management. Physicians can use their clinical skills coupled with project management knowledge to build credibility with administrators and managers and to foster innovation in constrained settings
Prework (located under the content tab):
Project Management and Workflow Questionnaire
Live Session: Tuesday, December 14 at 6:00 to 8:00 pm
Optional Q&A Session: Tuesday, December 16 at 6:00 to 7:30 pm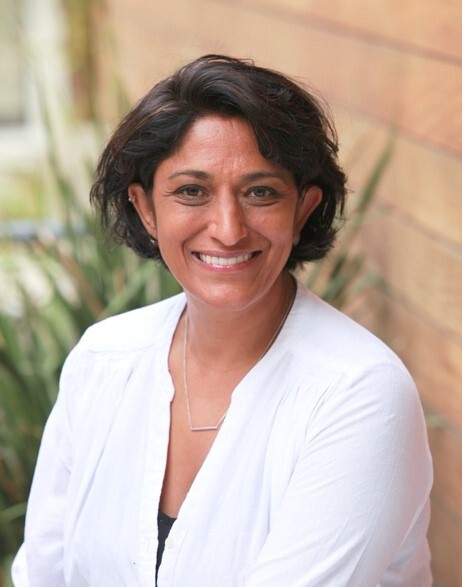 Arpana Vidyarthi, MD
Guest Speaker
Dr. Vidyarthi has deep expertise in change management, leadership development, culture and system transformations, and education attained through two decades as an Academic Hospitalist and Leadership Facilitator in San Francisco, CA and Singapore.
Dr. Vidyarthi has led system improvement and organizational restructuring in multiple healthcare settings. While at the University of California San Francisco (UCSF), she held QI director level roles at division, hospital, and university-wide levels. Nationally, she served as an Implementation Mentor in the Society of Hospital Medicine's BOOST program to improve the discharge process. In Singapore, as the Division Chief of Advanced Internal Medicine, she led teams to implement and evaluate new care models at the National University Hospital. Most recently, she is working with a US national private practice group to create structures that align physicians and the organization for strategic growth.
Recognizing the importance of "people change" in transformational efforts, Dr. Vidyarthi developed expertise in executive coaching, psychology, and culture change and taught these skills globally building capacity in individuals and teams. Specifically, programs for physicians and nurses across California (the Institute for Physician Leadership) hospitalists nationally (the IPC-UCSF Fellowship for Hospitalist Leaders), medical trainees across Singapore (the Ministry of Health Chief Residency Development Program) and public health leaders across Asia-Pacific (Initiative to Improve Health in Asia) She currently creates and teaches customized programs addressing leadership, change management, career transitions, resilience, and culture change.
Dr. Vidyarthi has extensive experience in clinical teaching and Graduate Medical Education. At UCSF, she was the Director of GME Quality and Safety Programs and led the Health Systems and Leadership Residency Track. Dr. Vidyarthi is a passionate teacher and mentor earning multiple accolades for her skills and commitment to learners.
Dr. Vidyarthi received her undergraduate degree from Macalester College (Ethnic Relations) and her medical degree from the University of Minnesota. She completed Residency and Chief Residency in Internal Medicine at Cambridge Health Alliance, Harvard Medical School, and a Fellowship in Hospital Medicine and Clinical Research at UCSF. She is a Diplomat of the American Board of Internal Medicine, with a Focused Practice in Hospital Medicine. She holds a master's degree in Individual and Organizational Psychology (Executive Masters in Change) from INSEAD. She is an alumnus of the Harvard Macy Program for Leaders in Healthcare Education, the California Healthcare Foundation Leadership Program, and the Global Health Leadership Forum. She has published more than 50 peer-review articles in the arenas of quality improvement, education, and global health.
$i++ ?>
Project Management and Workflow Questionnaire
Open to download resource.
Open to download resource.
On 12/14, join the live session
12/14/2021 at 6:00 PM (PST) | 120 minutes
12/14/2021 at 6:00 PM (PST) | 120 minutes
On 12/16, join optional Q&A/Discussion
12/16/2021 at 6:00 PM (PST) | 90 minutes
12/16/2021 at 6:00 PM (PST) | 90 minutes