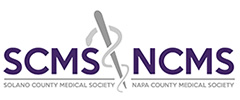 Session Six: Inspiring motivating and mobilizing others
December 15, 2020; 6:00 – 8:00 PM
How can physicians tap into the energy of deeply held values to motivate and to build a trusting environment? Having tools for balancing competing values and aims in complex situations can enlist the team's best efforts toward shared organizational purpose. This session will also provide an introduction to the structure and functions (and dysfunctions) of teams.
Learning Objectives
Ability to use the language and concepts of values in team-building, organizational motivation and goal setting.
Eliciting and connecting with the values held by others.
Utilizing values to engage people
Arpana Vidyarthi, MD
Guest Speaker
Dr. Vidyarthi has two decades of experience as a leader in Academic Medicine in the United States and Singapore. She is currently the Head (Chief) of the Division of Advanced Internal Medicine at NUH in Singapore. In this role, she integrates her skills in leadership, education, developing others, system change, and clinical medicine to re-envision the division and the profession of Academic General Internal Medicine/Hospital Medicine across Singapore.
Dr. Vidyarthi creates and teaches customized seminars on individual and team leadership, change management, resilience, and culture change. She also directs and teaches longitudinal leadership development programs; she is currently the Director of the Singapore Ministry of Health Chief Residency Program, a national program for junior doctors, and AMLead-Education, a program for senior-executive academic physicians. Previously, she directed the National University Singapore Initiative to Improve Health in Asia (for senior policy-makers in Ministries of Health), the UCSF Institute of Physician Leadership, and the Integrated Nurse Leadership Program.
Dr. Vidyarthi received her undergraduate degree from Macalester College (Ethnic Relations) and her medical degree from the University of Minnesota. She completed Residency and Chief Residency in Internal Medicine at Cambridge Health Alliance, Harvard Medical School, and a Fellowship in Hospital Medicine and Clinical Research at UCSF. She is a Diplomat of the American Board of Internal Medicine, with a Focused Practice in Hospital Medicine. She holds a Masters degree in Individual and Organizational Psychology (Executive Masters in Change) from INSEAD. She is an alumnus of the Harvard Macy Program for Leaders in Healthcare Education, the California Healthcare Foundation Leadership Program, and the Global Health Leadership Forum.
$i++ ?>
Components visible upon registration.