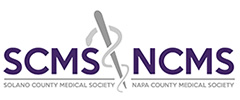 Surviving the Stress of Being Sued and Minimizing the Risk That It Will Happen Again
Recorded On: 04/25/2012
Register

Non-member - $199
ACCMA Member - Free!
MIEC Policyholders - Free!
NSMS Member - Free!
Title: Surviving the Stress of Being Sued and Minimizing the Risk That It Will Happen Again
Friday, April 20, 2012
Free online Webinar
12:30 - 1:45 PM
Synopsis
When faced with the harsh realty of a malpractice lawsuit, many physicians experience anxiety, anger, fear, depression, and other typical reactions known as "litigation stress syndrome." A medical malpractice lawsuit may take from two to six years to resolve, and during that time these reactions can take their toll on a physician, spouse and other family members. There are ways, however, to successfully cope with the trauma of being sued. Topics covered include:
* The anatomy of a lawsuit
* Malpractice litigation stress syndrome
* Coping strategies
* Important "Don'ts for Physicians"
Price
Assn. Members: $0
MIEC Policyholders: $0
Non-Members/Policyholders: $199
Presenter
Claudia Dobbs, B.A., M.A., is Manager of the Medical Insurance Exchange of California (MIEC) Loss Prevention Department. Ms. Dobbs has been with MIEC since 1992, and before that was a paralegal for Anderson, Galloway & Lucchese, a California law firm specializing in medical malpractice defense. Ms. Dobbs and her staff are responsible for researching current medical-legal issues; performing claims prevention office surveys; presenting seminars; and publishing educational materials.

Components visible upon registration.