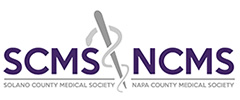 Tricky Business: Consent, Confidentiality and Patient Abandonment
Recorded On: 04/25/2012
Register

Non-member - $199
ACCMA Member - Free!
MIEC Policyholders - Free!
NSMS Member - Free!
Tricky Business:
Consent, Confidentiality and Patient Abandonment
Thursday, April 14
12:30-1:45 PM
Free Online Webinar

Synopsis
Obtaining informed consent, ensuring that confidentiality is maintained in your practice, and withdrawing from patient care are all "tricky" forms of communication that may increase physician risk. This webinar will take an in-depth look at these common "tricky" areas that compromise patient safety and increase physicians' liability exposure. The speaker will suggest various systems that, if implemented, can enhance physician-patient communication, help reduce patient injury, and increase physician defensibility. Topics covered include:
• Informed consent
• Minor consent
• Withdrawal from care
• Confidentiality

Price: FREE

Registration
Register online by clicking "Add to Cart" below.

About the Presenter
Dorothy Dukes has more than six years experience as a defense representative, claims reviewer, and paralegal for Dalkon Shield Claimants Trust in Richmond, Virginia. Prior to joining MIEC, Ms. Dukes was a department Supervisor for the American Arbitration Association in San Francisco, California.She joined the Loss Prevention Department of the Medical Insurance Exchange of California in February 2001. She was promoted to Senior Loss Prevention Representative in 2007.