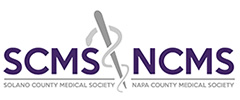 Webinar: Combating Opioid Epidemic: Training for Pharmacists - October 15, 2019
Wednesday, October 15, 2019 - 12:15 PM to 1:45 PM

This will be an hour and a half training for qualified pharmacists to gain certification to dispense Naloxone without a prior prescription. Nurses encouraged to attend. Naloxone is an opioid antagonist used to counter the effects of an opioid overdose. Public health studies have shown that widespread distribution of naloxone is one of the most effective strategies for reducing opioid overdose deaths.
-Dispense Naloxone without a prior prescription
-Understand the pharmacology of naloxone and how it can reverse an opioid overdose
-Understand the magnitude of the prescription drug abuse epidemic
-Train patients on overdose prevention as well as how to utilize naloxone
-Train interested citizens on overdose prevention as well as how to utilize naloxone
Marin County Pharmacist Association is accredited by the California Accreditation of Pharmacy Education (CAPE) 213 as a recognized provider of continuing pharmacy education. Upon completing an evaluation form for the "Combating Opioid Epidemic: Training for Pharmacists" program participants will be awarded 1.5 hours (0.15CEUs) of continuing pharmacy education credit.

Aglaia Panos, Pharm D.
A graduate of the University of Pacific College of Pharmacy with a Pharm D degree. Adjunct professor at Touro University College of Pharmacy. Clinical consultant to the Alameda County Health Services and Marin Public Health Department. ACPE accredited continuing education pharmacist trainer for pharmacists dispensing Naloxone. As well as a community educator on safe opioid prescribing for Alameda, Contra Costa and Marin Counties.
$i++ ?>
Components visible upon registration.