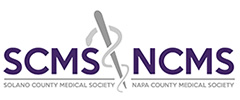 Upcoming Events
CMA Webinar: The ABCs of AB 5: Classifying Health Care Workers in California's Gig Economy - January 30, 2020

Includes a Live Web Event on 01/30/2020 at 12:15 PM (PST)

The webinar will discuss recent changes to CA law (AB 5) governing the independent contractor vs. employee distinction, provide physicians who are employers, employees and independent contractors, with a basic understanding of how California classifies various health care workers, what business and workers can do to protect their rights, risks of misclassification and what's next for AB 5.

Medication Assisted Treatment Waiver Elegibility Training - March 26, 2020

Includes a Live In-Person Event on 03/26/2020 at 10:00 AM (PDT)

This will be a four hour in person training for qualified prescribers (including physicians, Nurse Practitioners and Physician Assistants) to receive half of the 8 hours of training required to obtain a Medication Assisted Treatment (MAT) waiver for treatment of Opioid Use Disorder (OUD). Primary care physicians, addiction specialists, psychiatrists, NPs and PAs are encouraged to attend! Open to members and non-members of the ACCMA. Counts for 4 CME credits. Lunch included!