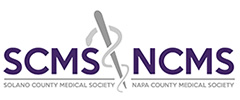 Litigation Stress: Surviving the stress of being sued and minimizing the risk it will happen again, On-Demand Program
On-Demand recording will be released on December 23, 2020
In order to maximize the safety and effectiveness of patient care, physicians must work to maintain and improve wellness and minimize stress in their personal and professional lives. Physicians who are facing medical malpractice litigation—a common occurrence in the medical profession—experience a unique type of stress which, if not addressed effectively, can compromise their ability to care for patients both during and after a lawsuit. For this reason, physicians could benefit from education on how the litigation process works, how to best cope with the stress of litigation, and what lessons they should learn from the experience.
Learning Objectives:
Learn the basic anatomy of a malpractice claim and steps involved in litigation.
Understand the experience of being a defendant and the ways in which it can lead to stress.
Learn techniques used by other physicians and organizations to effectively deal with litigation stress.
Understand what lessons physicians should learn from litigation, what lessons they should not, and how to incorporate constructive changes into their practices.
Components visible upon registration.