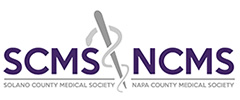 Re-Inventing and Re-Opening Your Practice: Post COVID-19 Webinar Series
Register

Non-member - Free!
ACCMA Member - Free!
MIEC Policyholders - Free!
NSMS Member - Free!
Getting Back Up and Running Safely
Recorded: May 15, 2020
Following CDC guidelines for posting signs outside the office, disinfecting the office, and preparing the office before and after patient visits. How to manage without a waiting room and to evaluate staff needs.

Presenter: Debra Phairas
HR and Employment Issues
Recorded: May 20, 2020
Planning for your staff to return to work. Addressing work-from-home, termination, and unemployment issues. Setting new policies for your practice office to maintain safety for both staff and patients.

Presenter: Gina De Vito

Telemedicine and Reimbursement
Recorded May 22, 2020
Gear up for scheduling patients and training staff to make appointments via a telemedicine platform. Use technology to optimize your time by combining office visits and telemedicine visits, scheduling appointment reminders via text, and filling cancelled or open appointments in your schedule. Efficiently manage your CARES money and quarterly reporting responsibilities.

Presenter: Mary Jean Sage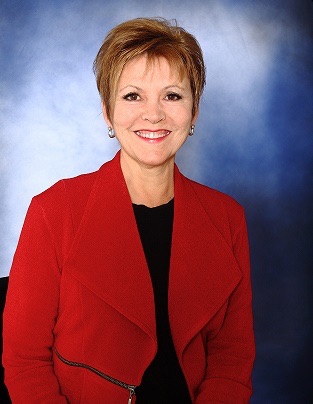 Debra Phairas
President of Practice & Liability Consultants
Debra Phairas is President of Practice & Liability Consultants, a nationally recognized firm specializing in practice management and malpractice prevention. Her consulting experience includes over 2,000 practices of all sizes and specialties, and her services range from practice start-ups, practice assessments, financial analysis, revenue enhancement, overhead reduction, personnel management, partnership issues, and recruitment support for hospitals and physician groups. She has presented seminars and lectures nationwide. www.practiceconsultants.net
$i++ ?>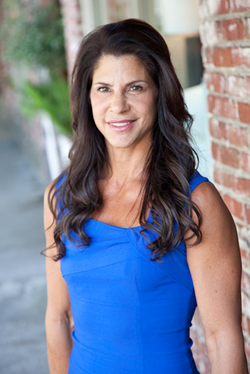 Gina De Vito
Born and raised in Brooklyn, New York, Gina DeVito is a dynamic employment lawyer with an unmatched commitment to her work and clients. With over 30 years in the legal field - 25 of which running her own firm - representing both plaintiffs and defendants, from Fortune 500 companies to the recently unemployed single parent, in claims ranging from wage and hour disputes and retaliation to sexual harassment and wrongful termination. By working on both sides of the legal camp, Gina has the insight of what to anticipate from the opposition and the know-how to strategically and effectively chart the course for the successful resolution of her clients' causes.

Other than litigating labor and employment matters, Gina offers a wide variety of services to employees and employers, including reviewing and preparing employment contracts, drafting and negotiating severance agreements for executives and line level employees, conducting workplace sensitivity training in the prevention of sexual harassment as well as all protected classes, conducting anti-bias training, investigating complaints of harassment, and preparing employee policy handbooks. Gina also serves as a consultant to new businesses advising companies on the employment law aspect of running a business, including the dos and dont's of hiring practices, proper classification of workers (whether intern or volunteer, employee or independent contractor, or exempt or non-exempt), handling requests for accommodation, leaves of absence or complaints of unlawful conduct, protection of confidential proprietary information, wages and overtime, termination of employment, severance pay, and separation and release agreements. Gina's clients include PlumpJack Management Group, The Representation Project, NetXperts, Fundbox, Kendall Wilkinson Designs and MightyHive.

Gina taught legal research, writing and analysis as an adjunct professor at the University of San Francisco, School of Law for 10 years and currently teaches and mentors in the law school's entrepreneurial law clinic.
$i++ ?>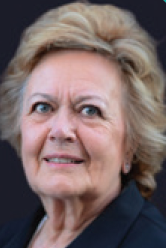 Mary Jean Sage, CMA-AC
Mary Jean Sage has many, many years of experience working with physicians and other healthcare professionals across the U.S. MJ's lecture engagements have included the AMA, and many state and local Medical Associations, Specialty Societies and Medical Group Management Associations. She is recognized for her expertise in coding, billing, healthcare compliance and Medicare audit response. Her presentations are known for the practical information she conveys in a clear and concise style.
$i++ ?>
Components visible upon registration.