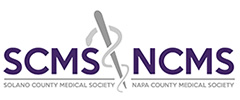 Virtual Telehealth Vendor Fair
Register

Non-member - Free!
ACCMA Member - Free!
MIEC Policyholders - Free!
NSMS Member - Free!
Telehealth vendors from across California and the Nation showcased their products and services so members can evaluate what solutions will work best in their practice.

Description of Vendors:
Decoded Health:
Decoded Health provides an omni-channel primary care and urgent care delivery platform that enables a modern digital first experience for your patients. Decoded Health's platform includes a turnkey "Digital Front Door" solution that allows clinics to extend the services of their physicians through digital channels. The solution is fully integrated natively into the EHR of your health system to streamline scheduling, telehealth encounters, documentation, and the seamless transition of patients to on-site services.
Doctorgram:
Doctogram strives to create a long-term solution to improving health care by addressing health conditions before they become serious medical problems. Our doctorgram and doctorgram MD mobile applications provide vital signs monitoring and telemedicine services. Our vital signs monitoring service is real-time and allows the upload of vital sign data from supported Bluetooth devices. Our telemedicine service supports several accessories, including our internally developed Bluetooth stethoscope, to aid the provider during video visits. By connecting the patient and his/her health care team through technology, doctorgram improves how patients communicate with healthcare providers, leading to better quality of care.
TigerConnect:
As healthcare's most widely adopted communication platform, TigerConnect uniquely combines telehealth, patient texting, and clinical communications in a single, easy-to-use, cloud-based solution. Facilitating a comprehensive virtual care strategy, our telehealth solution is controlled by providers and is simple for patients and their family members, requiring no portals, apps, or logins. HIPAA-compliant, HITRUST-certified, and trusted by more than 6,000 healthcare organizations, TigerConnect maintains 99.99% verifiable uptime and processes more than 10 million messages each day. To learn more about TigerConnect, visit www.tigerconnect.com.

Updox:
Changing the way healthcare connects, Updox's telehealth solutions are part of an all-in-one collaboration platform for healthcare providers. Named for the past five years to the Inc. 5000 list of America's fastest-growing private companies, Updox is integrated with more than 100 electronic health records (EHR) and pharmacy management systems and serves more than 470,000 users and 170 million patients. Updox telehealth solutions enable more than 45,000 video sessions each day. Through the full collaboration platform, Updox offers a broad, HIPAA-compliant set of capabilities for patient engagement, provider communications and internal productivity. Learn more at www.updox.com.
VSee:
VSee telehealth is a 12 year old company serving 3000+ clients including Optum, McKesson, Walgreens, TelaDoc, and is the exclusive video chat for NASA Space Station. VSee offers the only free no-download end-to-end encrypted video visit service. Paid features include calendar, in-take forms, credit card payment, insurance verification, and remote patient monitoring. VSee was founded by two Stanford PhDs doing research on the science of building trust via video.
Recorded June 13, 2020
For questions about the Vendor Fair, contact David Lopez, Associate Director of Advocacy and Policy at dlopez@accma.org or by calling 510-654-5383.

Components visible upon registration.